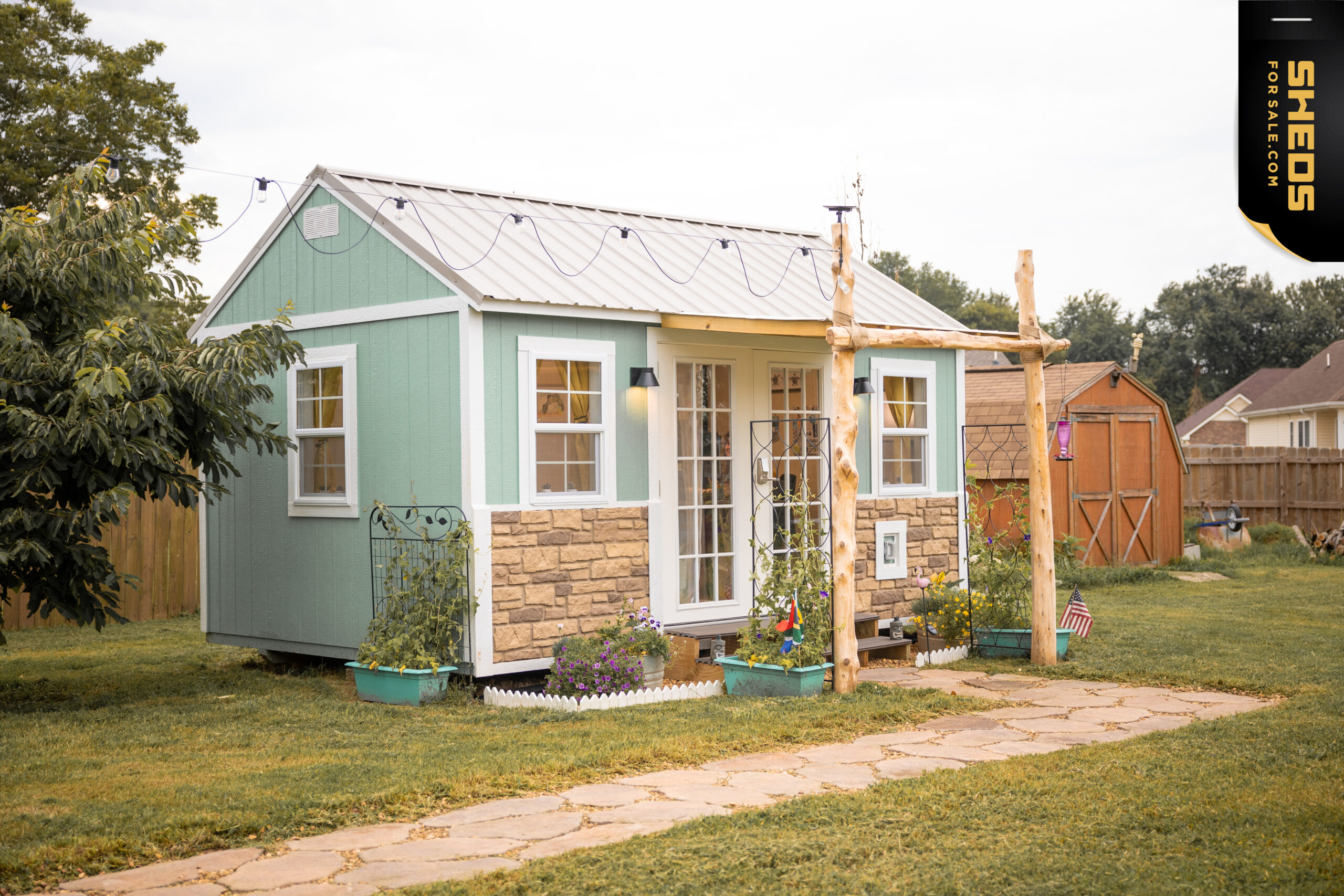 Dalene Hart-Testimonial
10×16 Shed Home Office
Look at this amazing Shed Home Office! We've made posts about 10×16 Garden Sheds and how they're one of the most functional sizes you can get for a backyard shed. We've also made posts about using a shed as a dedicated home office space. Toady we're speaking with Dalene Hart, a remote worker and homeowner in Clarksville, TN about her backyard shed home office and how it's filled her need for a productive work environment.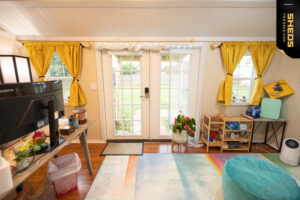 Finished Out Before Delivery
The builder of Dalene's shed is EZ Portable Buildings and they offer their Premium Package on every model they build. Included in the Premium Package is:
-A framing upgrade to 16″ on center roof trusses.
-Insulation in the exterior walls and ceiling.
-Electric including LED can lights, light switches, and outlets.
-PTAC heating and air conditioning unit
-Painted interior wall siding
With every EZ Portable Building you can customize your colors, the placement of the windows and doors, interior floor plan, 10 year craftsmanship warranty and more. To see more, visit their website at ezpb.com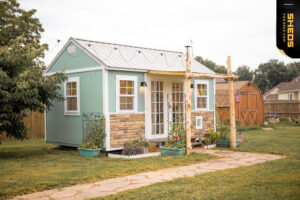 See more in the YouTube video below:
Easy, Beautiful, Practical & Productive
As you can see, Dalene has crafted her ideal customized work environment and made it beautiful in the process.
From Dalene:
"It was really fulfilling because as a mom, and wife, and daughter living with her mom. Most of what I do in the house is family. This is mine and only mine and I decorated it the way I wanted it. I put things in here, I wanted and nobody else has any say in it.
The whole mental health conversation these days, this was a mentally healthy experience for me because I could make it mine, and make a comfortable environment where I'm more productive than I would be if I worked in the house with distractions, or even in the office. There's always distractions there too.
So this is really a productive space for me. It still gives me that experience of separating, I commute to the office in the morning even though it's a 50 foot pathway in the backyard, but it has that definite separation. At the end of the day I shut down my computer, not just hibernate it, I shut everything down, lock the door and I walk away and I'm done until the next day. So it's absolutely incredible. I love my shed so much. All my teammates are so jealous of it."
See Tommy's Inventory:
To see Tommy's inventory at EZPB of Hopkinsville, click HERE.
Shop For Sheds Online
If you're interested in viewing sheds for sale in your local area, use shedsforsale.com
To begin, just enter your zip code, then sort, filter, and if you wish you can contact the seller directly. Happy shed shopping!