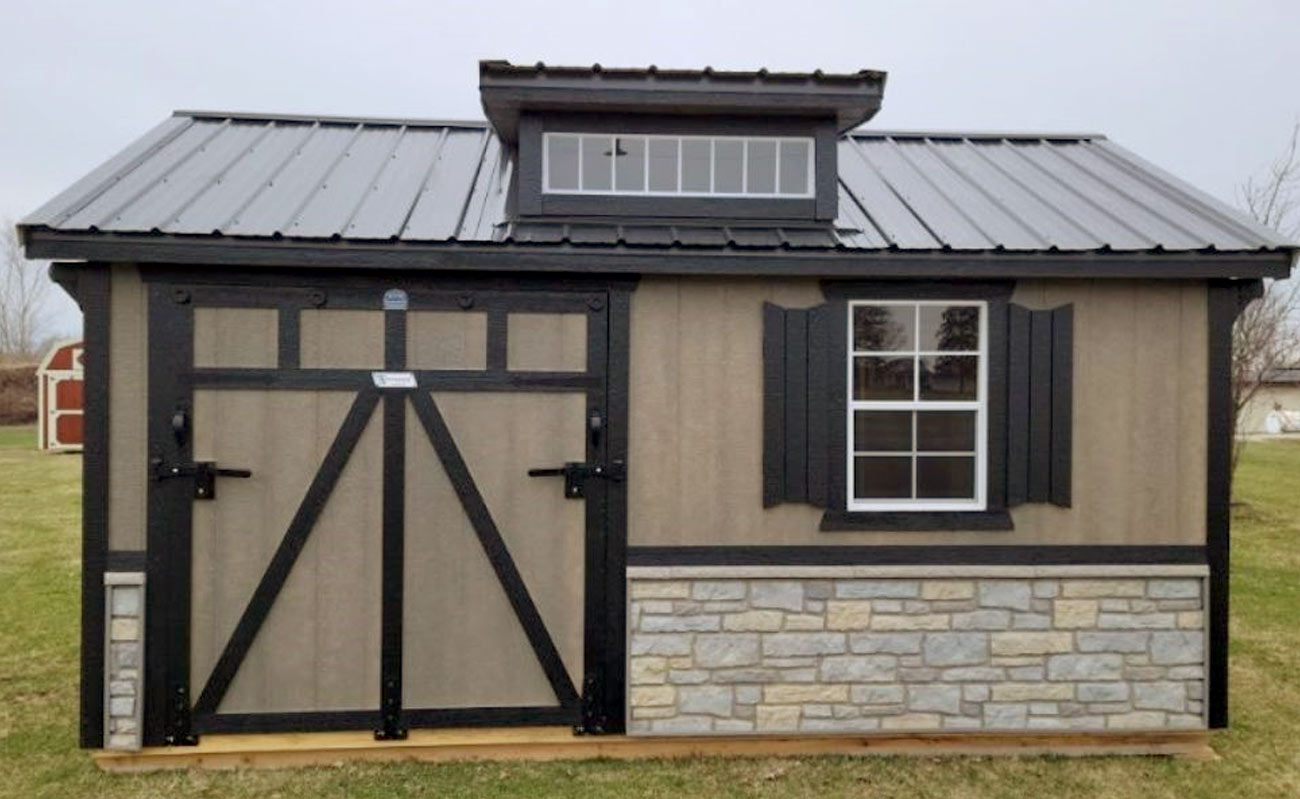 The Pros and Cons of Board and Batten Sheds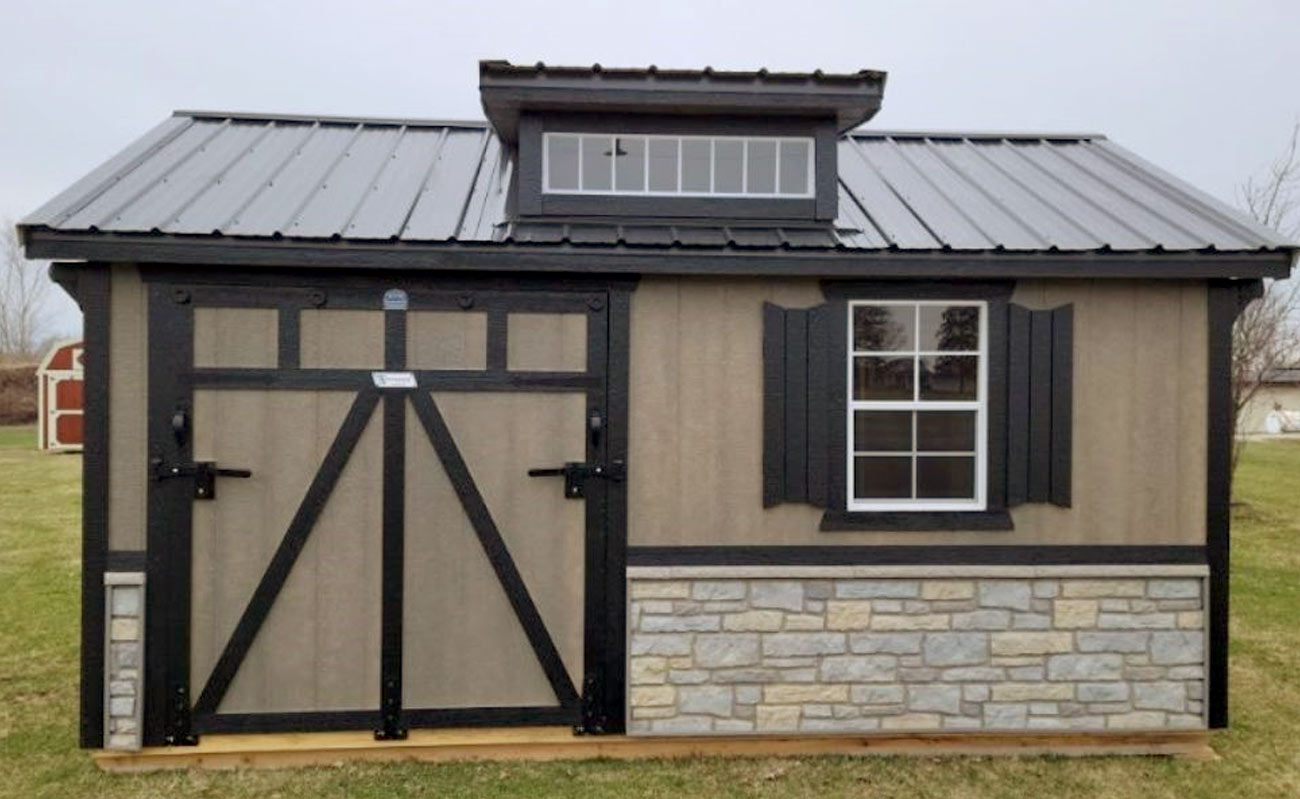 Board and Batten Sheds, the Pros and Cons
Author: ShedsForSale.com Team 
Posted: 12/04/2022
For centuries, board and batten siding has been popular for exterior walls. Originally used to protect the structure from water and weather damage, it has evolved into an aesthetically pleasing addition to buildings. You can use board and batten siding for everything from large mansions to small garden sheds. If you're considering customizing or purchasing a backyard shed, you've come to the right place. Here are the pros and cons of board and batten sheds.
What Is Board and Batten Siding?
Board and batten siding is popular in the United States for its simple but unique style. This siding is also called "barn siding" and is common on garden sheds. Board and batten siding consists of pieces of wood and battens paired with larger planks of wood. Putting all the pieces of wood together gives a distinctive stacked appearance.
The Pros of Board and Batten Sheds
Board and batten siding being a common choice. This makes sense since there are some great benefits to it. Below are the most significant pros of board and batten sheds.
They're Aesthetically Pleasing
The stacked look board and batten offers is unique and timeless. Although it's common on sheds and barns, it can also work for homes! Board and batten sheds are aesthetically pleasing and protect the inside of your shed with their watertight qualities. This brings us to their next benefit.
They're Weather Resistant
Board and batten sheds are excellent for those who live in environments with harsh climates. They can withstand heavy rainstorms and high winds. Board and batten siding also has an insulation barrier that prevents extreme temperatures from seeping into your shed.
They're Long Lasting
Board and batten sheds are durable when maintained and installed properly. These sheds can last for decades, so you won't have to replace or repair your shed often! This is a plus for those who plan to use their sheds for gardening or woodwork.
The Cons of Board and Batten Sheds
There aren't many cons, but there are a few downsides to having a board and batten shed. The disadvantages of board and batten sheds include the following.
They Can Warp Over Time
Unfortunately, if you don't correctly install your shed's siding, it can change shape over the years. If your shed's siding warps, it can be difficult to repair since board and batten siding can be difficult to find, especially if you need a specific size or color.
They're Difficult To Repair
If you need to repair a small piece of your shed's siding, you can't pop it back in place. As stated above, damaged board and batten siding may need repairs and might not fit back into place. Sometimes, the new board might not look proportional and may require a full replacement.
True to our name, ShedsForSale.com has many garden sheds for sale. You can find your new sheds today by using our search engine. Find the perfect shed and get it delivered directly to your home for free.
The first place you go
to buy a shed.