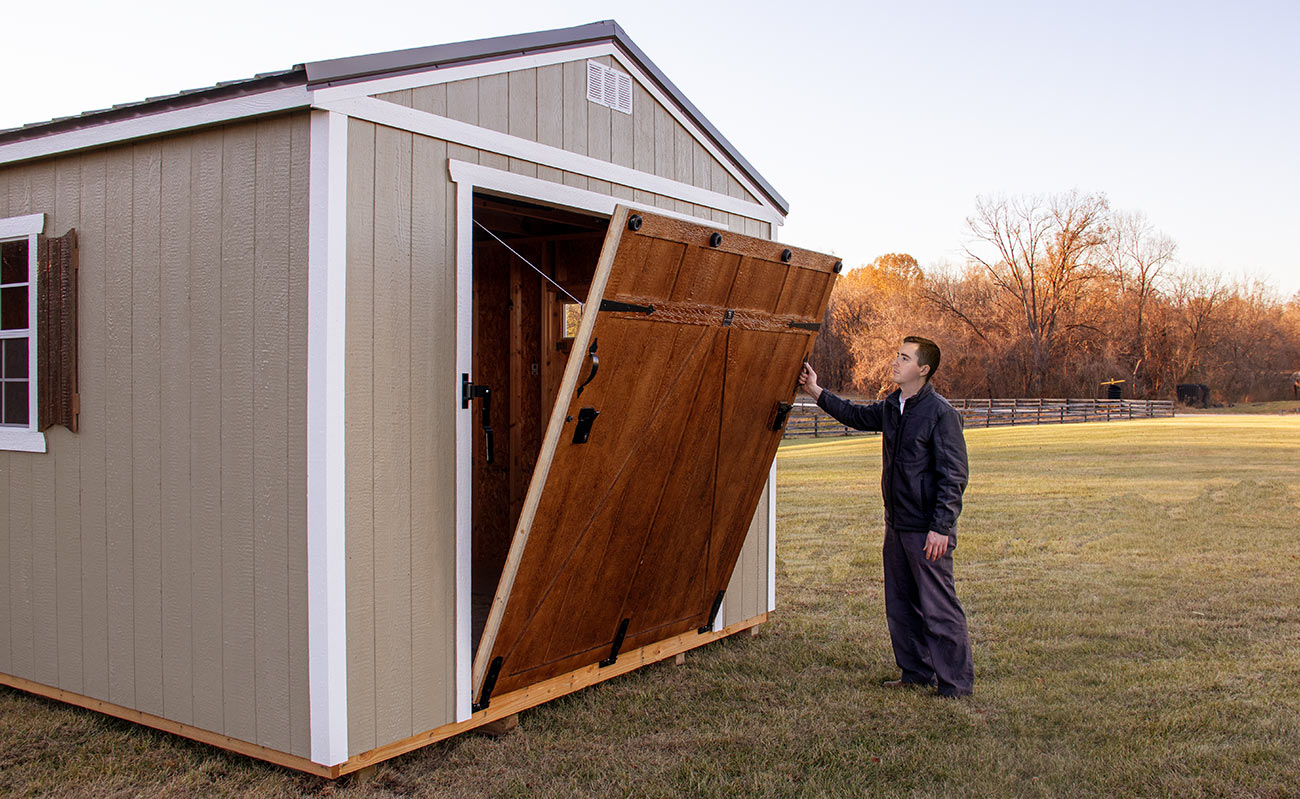 Creative home storage solutions
The Rampage Door System is a revolutionary new technology that allows for easy access to portable storage buildings and sheds. Designed to solve an inconvenience in the industry, Rampage Door™ is the manufacturer of the industry's first ramp door system specifically designed for use on portable storage buildings and sheds.
I couldn't believe how quick and light the Rampage door was to operate, I'm so glad I added that option! - WARD FOX, Harrisburg, IL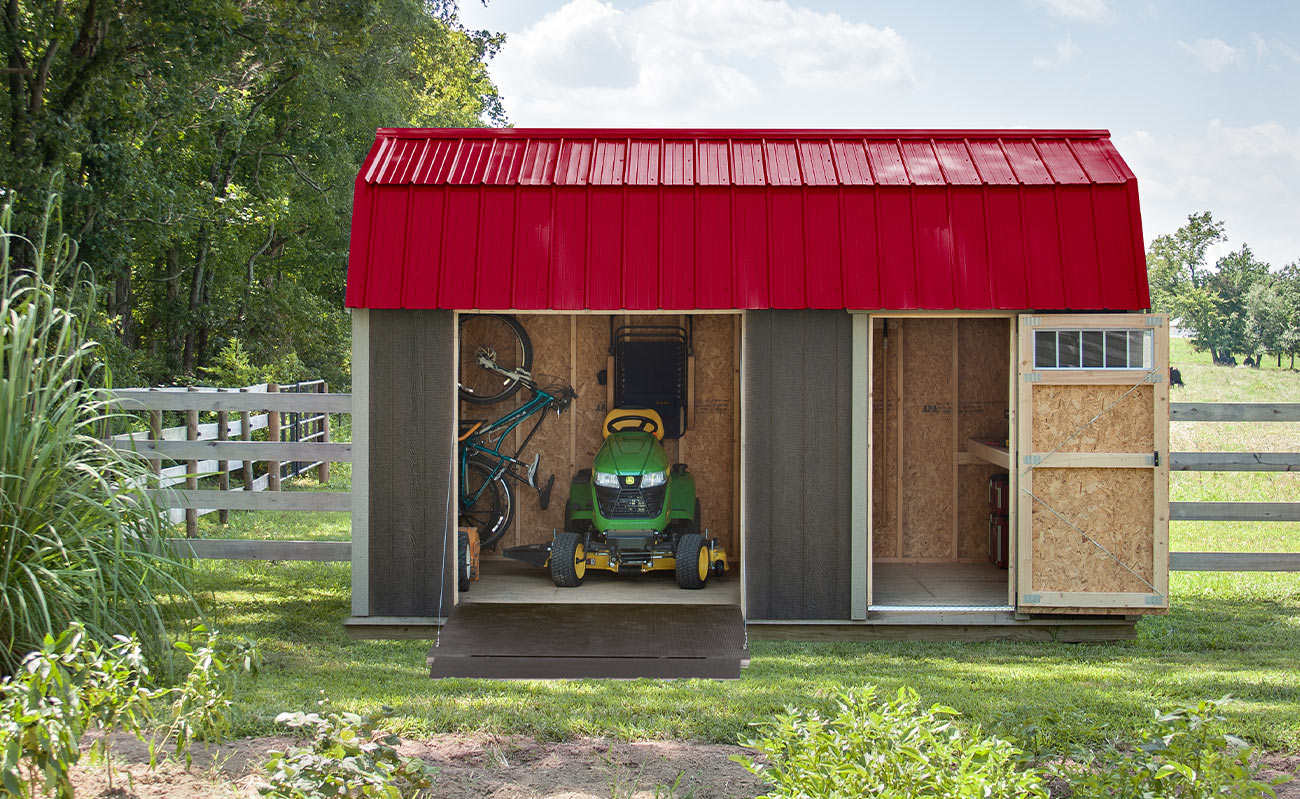 Easy to use. Easy to access.
Gone are the days of struggling with heavy, bulky ramps to access your shed. The Rampage Door System™ doubles as an attractive door for your barn as well as a ramp, saving you time, money, and your back. With a weight rating of 1500 lbs., this innovative doorway is heavy-duty and durable, ensuring a long life.
Easy to use and so simple that even children can operate it, the Rampage Door System™ is available in two sizes, 6'x6' and 6'x7,' and is fully customizable to match any shed or portable building design. The door itself is primed and ready to paint, and the exterior hardware is powder-coated to ensure maximum durability.
One of the unique features of the Rampage Door System™ is its patented technology. This design innovation eliminates the need for traditional, bulky ramps, saving you space and storage costs. The spring-assisted lifting mechanism makes using the Rampage Door System™ a breeze, and installation is a snap.
The Rampage Door System™ is also insulated, keeping your shed or portable building protected from the elements. Available as a kit, everything you need to upgrade your standard, traditional door is included, along with an easy-to-follow instruction manual. There are also instructional videos available online for assistance when needed.
The Rampage Door System™ is a game-changer for the portable building and shed industry. It's innovative, customizable, and easy to use, making it the perfect solution for anyone who needs easy access to their shed or portable building. If you're tired of struggling with heavy ramps and outdated access doors, it's time to upgrade to the Rampage Door System™.
Search. Sort. Buy.
Shop thousands of sheds online, all in one place. Just enter your zip code to start.
The first place you go
to buy a shed.