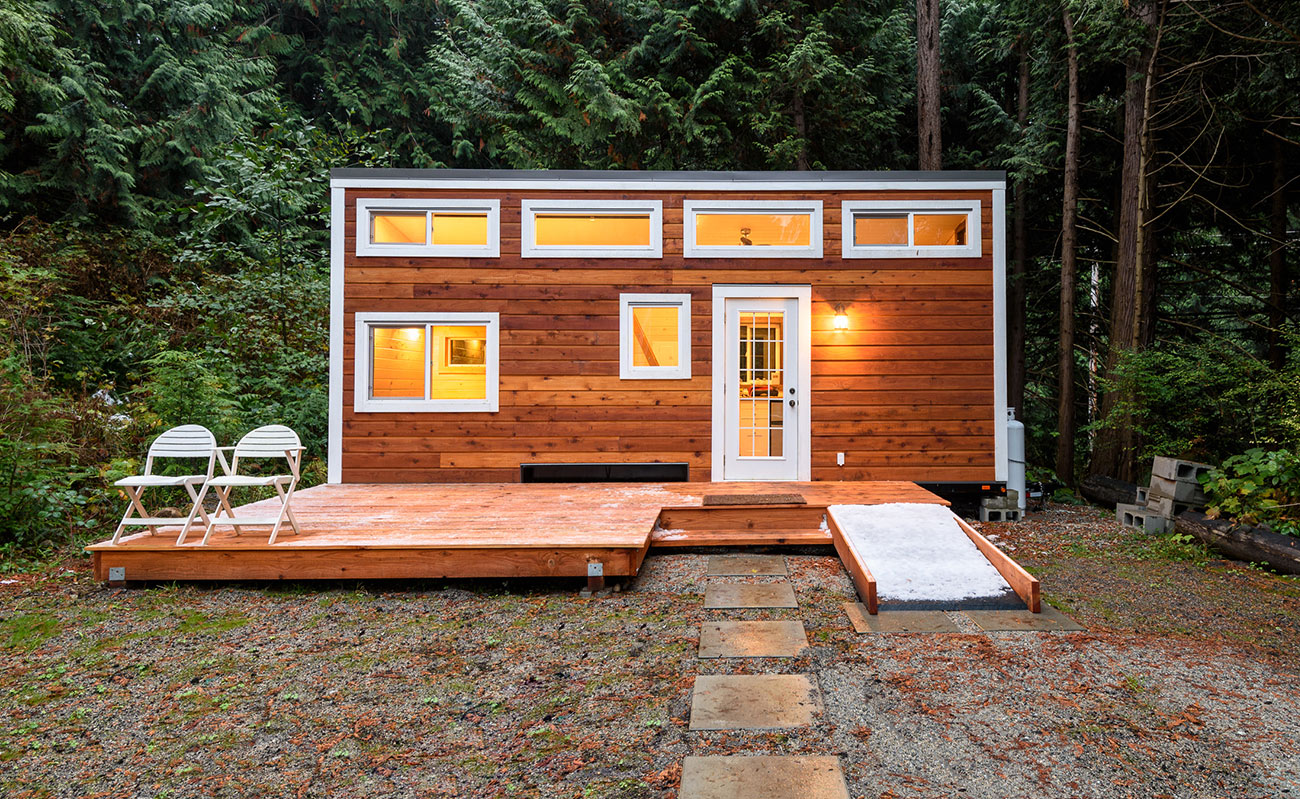 Why are Tiny Homes So Big Right now?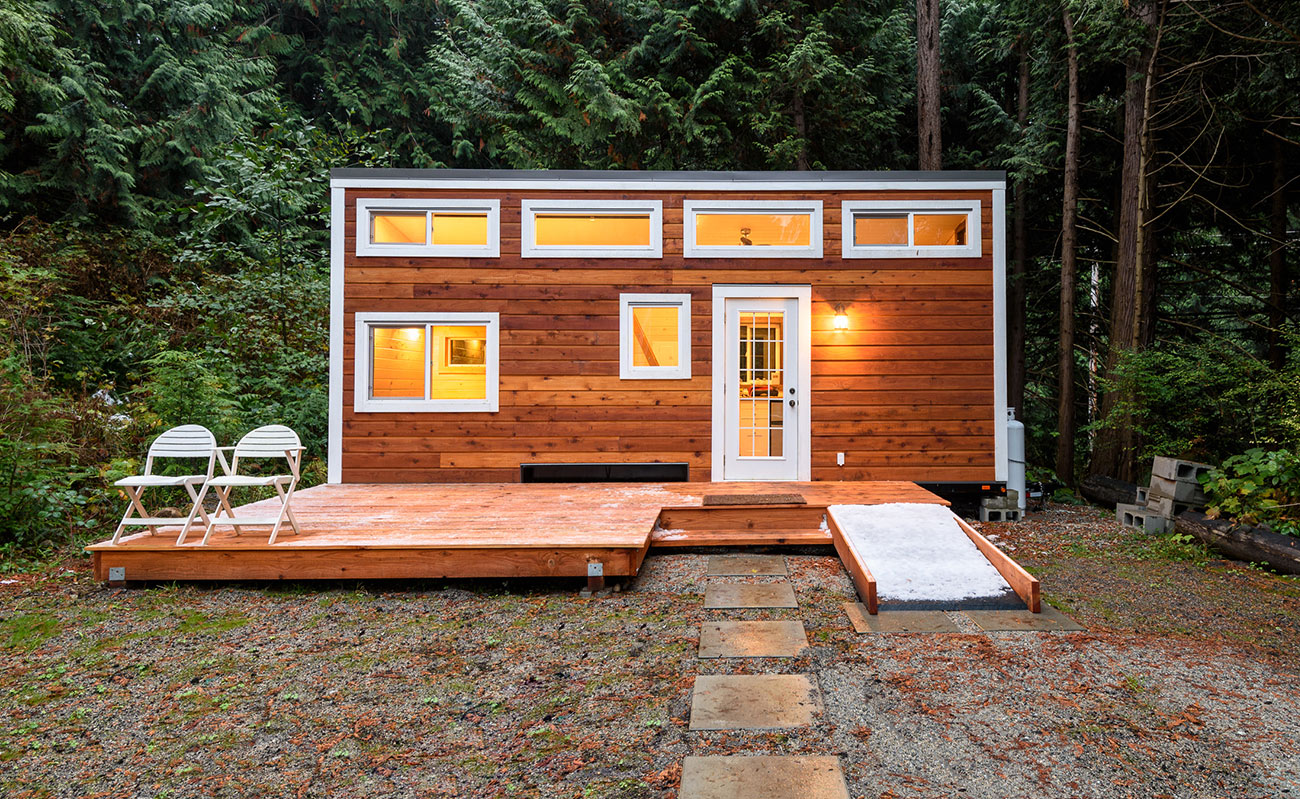 Why are Tiny Homes So Big Right now?
Author: ShedsForSale.com Team
Posted: 07/04/2022
A few years ago, it seemed that every DIY tv show had at least one program dedicated to what became known as "Tiny Home" living. At the time, these were considered by some viewer, at best, an oddity and to others an insight into the lives of those who wanted to live with less. What began as a novelty, quickly evolved into a general fascination of those with the freedom to come and go more easily due to having less financial responsibilities or the need for maintaining a traditional home.
The truth is, Tiny Homes never really went away. And today, Tiny Homes are bigger than ever. But why Are Tiny Homes so big right now?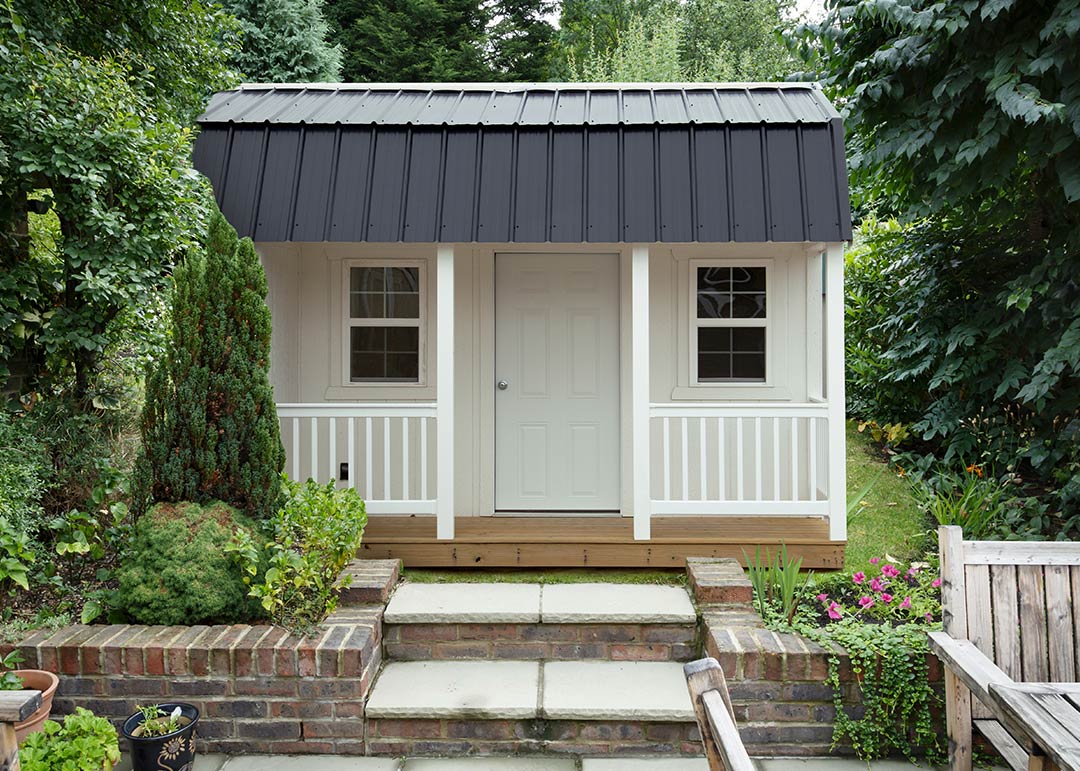 Economy & Traditional Mortgages
There are many factors driving the demand for Tiny Homes. But of all of them, the economy is the biggest factor. Overall costs for goods and materials we buy are simply more expensive right now. Inflation is at its highest in over 40 years and with that, mortgage rates are going up. According to Freddie Mac (https://freddiemac.com), as of January 1, 2022, the average 30 mortgage rate was at 3.11%. Fast forward to July 1, 2022, this has increased to an average of 5.70%. Many analysts see this going as high as 7-8% in the fourth quarter of 2022. According to personal finance guru, Dave Ramsey (https://ramseysolutions.com), the average US Home cost is approximately $392,000. This is up from $305,000 in 2021. Assuming no other costs (PMI, Property Taxes, etc.) this means that someone purchasing a home today and carrying the loan for 30 years will pay roughly $350,197.00 MORE during the life of the loan than they would have a year ago! Spend-thrifty home buyers are very aware of this fact.
2021 Average Mortgage Example
$305,000 @ 3.1%
Mortgage Payment (Per Month): $1,302.40
Mortgage Payment (Life of Loan): $468,864.01
Total Interest (Life of Loan): $163,864.01
2022 Average Mortgage Example (As of July 1, 2022)
$392,000 @ 5.7%
Mortgage Payment (Per Month): $2,275.17
Mortgage Payment (Life of Loan): $819,061.08
Total Interest (Life of Loan): $427,061.08
Uncertainty
While it is nearly possible to accurately gauge the amount of uncertainty an average buyer has, it is quite safe to say that many consumers are weary of spending the sort of money it takes to invest in a typical "Stick-Built" home right now. And for good reason. According to https://inflationdata.com, for the past 12 months, ending May, 2022, inflation is currently sitting at 8.58%. We see the effects of this at the supermarket, home improvement stores and wherever household goods are purchased. There are obvious signs that consumers are aware of this and holding money as a result. As the fed works to bring this under control, it will…as it already has…have an effect on mortgage rates and home associated costs.
Enter the Tiny Home 
Enough doom and gloom! Us Americans are resilient and resourceful. And when a truckload of lemons is dropped in our lap, we get into the lemonade business. Tiny Homes are back and bigger than ever in this economy. Why? They offer an economical alternative to traditional homes, a better-built alternative to manufactured homes (mobile homes) and can incorporate many high-end features and creature comforts you might not think were possible to have.
Tiny Home Advantages
Tiny Homes are, well…" tiny". Because of this, they are much less expensive to build and maintain. There is an obvious tradeoff. The amount of space a tiny home owner has at their disposal. But for many, this is an easy tradeoff as they have more flexibility and are able to cut costs. For many home buyers, thousands of square feet are not necessary. While we have become accustomed to having more room than we really need to survive, many simply do not need the room. Take for example the traveling professional, the retiree, or the single-person household; each can get by quite nicely in a tiny home – if not better than they otherwise would in a traditional home. Having a smaller footprint, tiny homeowners can incorporate high-end features otherwise untenable in a larger home. Are you a foodie? Splurge on a gourmet kitchen instead of bedrooms that will never be used. Rather be outside than inside? Invest in the perfect property with million-dollar views instead of interiors that will never be seen.  For those wanting a vacation spot to call their own, a tiny home might just be the ticket to making it happen sooner than you could with a traditional home/vacation home.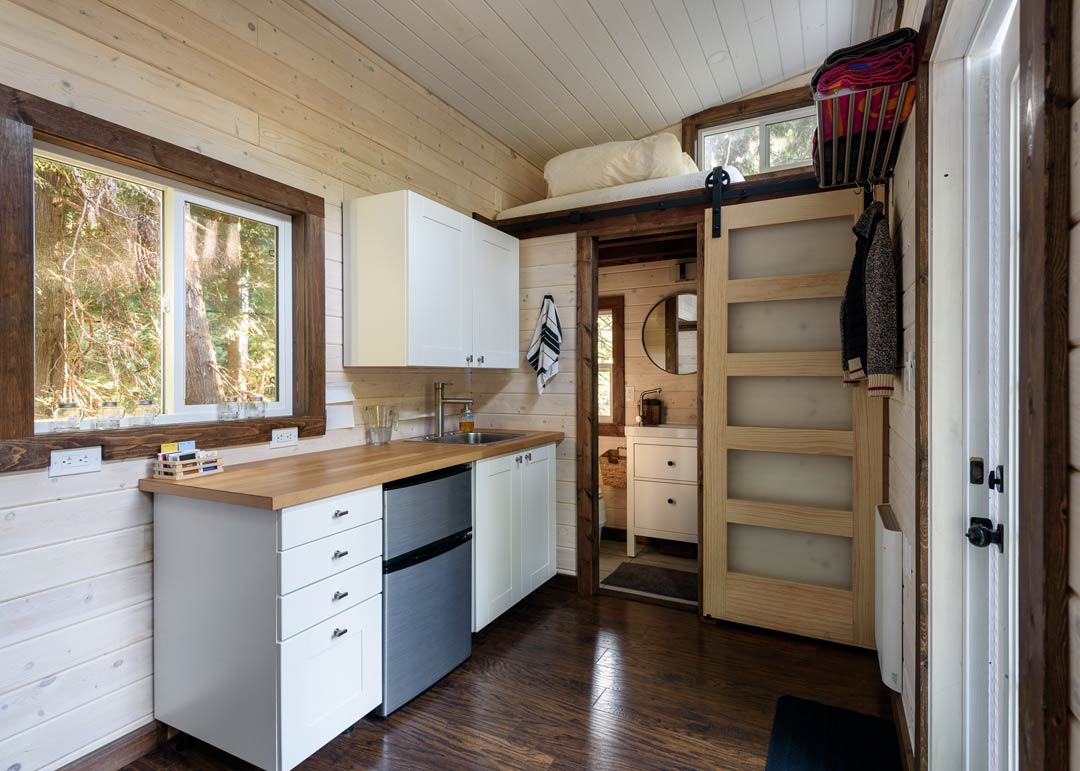 The Sturdy Tiny Home
Tiny homes are built just like their big brothers and sisters…only smaller. This means that they share the same construction techniques. Unlike manufactured homes, tiny homes are built with the same 2x4s on 16" centers, subflooring, sheathing, roofing and insulation techniques that a traditional stick-framed house utilizes. The only difference in a Tiny Home is that they are smaller in size. Tiny Homes can be insulated with high-efficiency spray foam and wired just like any other modernly constructed home. Better yet, the smaller footprint allows tiny home buyers to incorporate features like Solar Power. In some cases, owners can power the entire home. Take that, power company!
Tiny Home Costs
As with any other purchase, a Tiny Home cost can vary widely based on factors such as size, upgraded features, amount of windows/doors, insulation type, location purchased and final finish. But that's a weak answer, so we'll do our best to give you some numbers.
According to ShedsForSale.com builders, the average cost of a Tiny Home can range from about $30,000 to $50,000. But again, this has much to do with the features you request in your Tiny Home and how much work, if any, you are willing to do yourself. Many Tiny Homeowners choose to finish their own and start with a basic Shed as a shell for their dwelling. A starter shed with the bones needed to make a Tiny Home can cost as a little as $10,000 to purchase. The costs needed to make it a "home" are largely dependent by the features the Tiny Homeowner wants to make it comfortable. Turn-key Tiny Homes with all the bells and whistles can be purchased along with property in many cases from $100,000 to $150,000. These Tiny Home "Neighborhoods" are quickly climbing in popularity as an attractive alternative to traditional home tracts.
Remember the average cost of a traditional home in 2022? A Tiny Home can cost well south of half the cost of a traditional home with no sacrifice other than space.
Planning your Tiny Home
Planning your Tiny Home starts with "You". What type of home are you looking for? A vacation home? A place to retire? A place to crash after a long day working at your business startup? What about a "home base" for your RV? The type of home largely depends on how you plan to live in it. Give it some thought long before pulling the trigger so that you have time to plan out the details.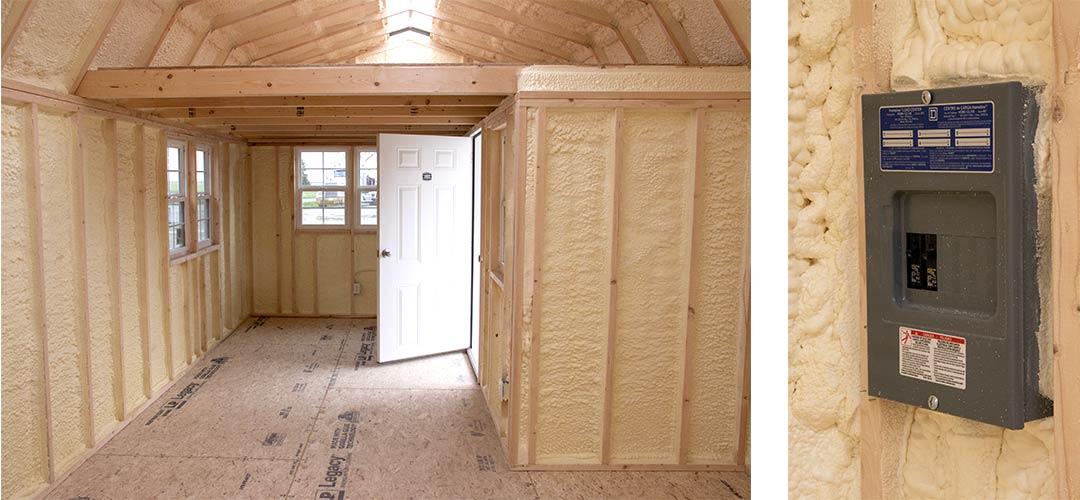 Location is another important factor to consider. While many locations have no restrictions on a Tiny Home and where it can be placed, you would be wise to check with local housing authorities to determine if there are any restrictions in place or to be made aware of codes you will need to follow to pass inspection as a dwelling.
Most importantly, reach out to a local builder on ShedsForSale.com. Shed Builders do this for a living and more than likely have built many Tiny Homes for people just like you! They will be aware of everything you'll need to take into consideration prior to the build. They know how to make a Tiny House a "Home".
The first place you go
to buy a shed.