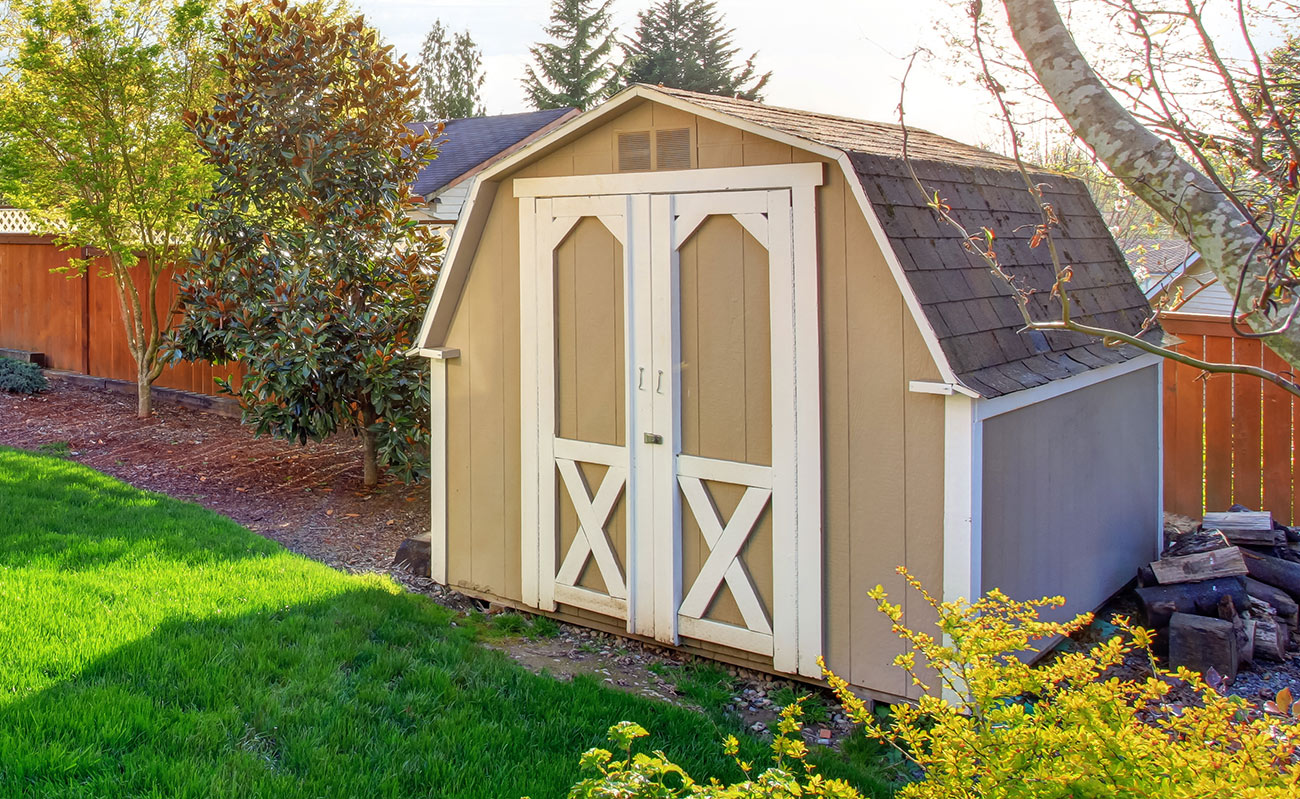 How To Prepare Your Yard for Shed Delivery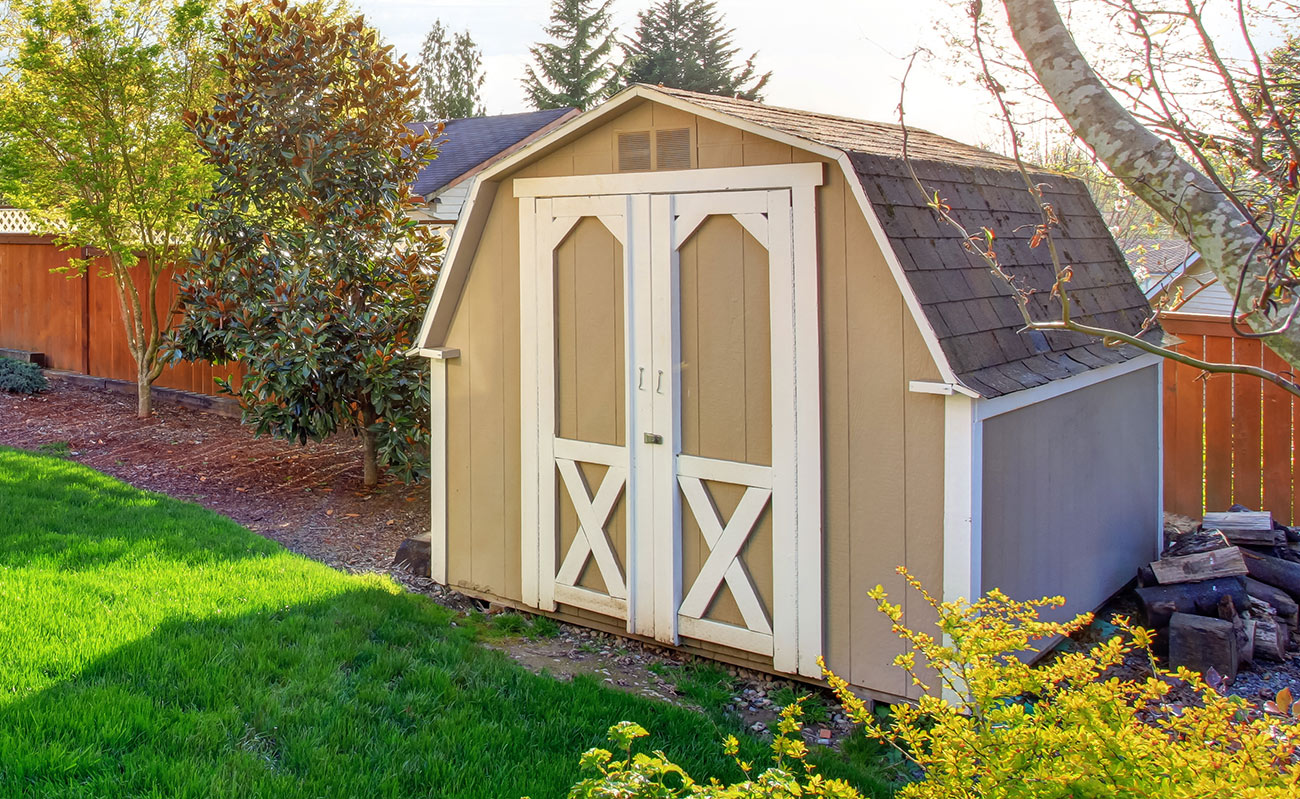 How To Prepare Your Yard for Shed Delivery
Author: ShedsForSale.com Team
Posted: 07/01/2022
So you've purchased your shed online and are eagerly awaiting its arrival. What can you do in the meantime? How can you prepare your yard for the shed's delivery?
It takes more than just pointing out where you want it to go. You'll want your shed to be usable as soon as possible and stay in a permanent place. Before your new shed is delivered, make your yard as accessible as possible for the delivery and installation process.
While you wait for the shed to arrive, consider this comprehensive checklist to prepare space for its permanent home.
Secure Permits
Before anything else, you should look up your city's building codes. Do you need a permit for your backyard shed?
Many cities do not require building permits for small sheds; if your shed is only 8' by 10', you may not need special permission, but double-check anyway. Make sure your shed site is in accordance with zoning laws before installing your structure.
Depending on the intended use of your shed, you may need a permit. If you plan on wiring it for electricity or using it as an office, your city will need to know. Do your homework before installing the shed to avoid the hassle of moving—or removing—it.
Choose a Location
When deciding where your shed will go, think about weather and environmental conditions as well as your daily routine—choose a spot that accommodates both.
Your shed should stand in a dry spot, preferably on higher ground so you don't get water pooling around it after heavy rainfall. If you're going to use it as a garden shed, place it close to a source of running water. If you want to use it for bike storage, choose a place that you can access easily from the front yard.
Ideally, a shed should be on level ground with a slight grade to it—this makes water runoff easier. Make sure you're following all local zoning laws as you choose your spot; avoid placing it too close to fences or other buildings.
How much light do you want to hit your shed every day? If the shed is made out of metal, it'll get hot to the touch quickly on sunny days. However, the sun is also a lovely natural spotlight for a rustic wooden shed.
Consider delivery logistics as you make your choice, too. If there's a great deal of plant life surrounding your shed site, you may need to clear it away to make room for the shed itself. Too many trees nearby will complicate the delivery and installation process.
Lay Out the Base
Now that you've chosen the area where you want your shed to stand, it's time to prep the site and lay out a foundation. Clear the space of any vegetation and make sure the ground is level.
Construct a temporary frame around the perimeter—wooden 2x4s usually do the trick. Make sure the frame is slightly larger than the perimeter of your actual shed, and fasten it to stakes around the outside to make removal easier.
Next, lay out that base material. Many people use concrete for a solid floor, but others use pea gravel or crushed stone for the base layer. Crushed stone allows for more moisture drainage, so you don't have to worry about mold and rot around the bottom of your shed. Your base should be around six inches deep, with an extra foot of space on each side to accommodate the shed.
Slide a straight, flat board across the top of the base a few times to ensure it's level. If you have access to a compactor, use it to tamp down the base material; this will help prevent the shed from settling too much over time. Once that process is completed, you can remove the temporary frame.
Clear a Path
Now it's time to think like the delivery professionals. When your prebuilt shed arrives, it will—as the name implies—already be fully built, situated on a wide-bed trailer. Do you have enough space for the delivery folks to bring that whole shed around?
You'll need to clear space at the front and sides of your house as well as the back. If you have multiple cars in your driveway, make a plan for them to be somewhere else on delivery day. The trailer will need all the space you can offer.
Walk around your property and craft a strategy. If there's no way for the shed to make it to your yard without the delivery folks stepping on your neighbors' property, let those neighbors know ahead of time.
As you pace around and envision your new shed arriving, you may notice potential blocks or hazards. Do you have any low-hanging tree branches that could get in the way? Trim them now. Do you have a fence that could block access? Carefully remove those sections and stash them somewhere safe so you can reinstall them after your shed is in.
Clear as much space as you possibly can, even if that means taking apart your kids' swing set and storing it elsewhere for a couple of days. If you have power lines hanging overhead, talk to the delivery professionals and your power company about potential risks.
Be Ready for Delivery
On the day your shed is set to be delivered, walk around your property again. Envision that large structure making its way to your yard and double-check that the path is clear. Make sure your driveway is empty and all yard debris is cleaned up.
When the trailer arrives in your driveway, the delivery professionals will likely move your fully-built shed from the trailer bed to a shed mover like a Mule. It's a smaller and nimbler machine than the trailer, but it still needs plenty of room to maneuver.
Before your new shed reaches its ultimate installation site, tell the delivery folks how you want them to orient it. Which direction do you want the door to face? Where should the windows be? Your shed is heavy and bulky, and nobody wants to spend hours rotating and adjusting it. Have a plan in place before the trailer arrives.
You'll be surprised at how quickly the installation process goes. Your shed delivery professionals won't leave until they're sure the shed is where you want it and all windows, doors, and walls are as they should be. When you partner with the team to place the shed exactly where you want it, they can have it fully installed in less than an hour.
When you find a prebuilt shed for sale on ShedsForSale.com, breathe a sigh of relief—the vast majority of work is done for you. You'll still need to get your yard ready for the shed's delivery, but that's mostly logistical work. Select the perfect site, clear out your yard, and create as wide a path as possible for your new, fully-built shed to arrive.
The first place you go
to buy a shed.