Shed Market Saturation
Author: Kyle Summers – Shed Guru
Posted: 06/24/2022
If you think Shed Dealers are a dime a dozen, well, you might be right. Just go outside, open your eyes, and look around. Chances are you will see a shed lot or two in a matter of minutes. With the rise of the shed market, the question is, why are there so many different shed lots and are they all the same company?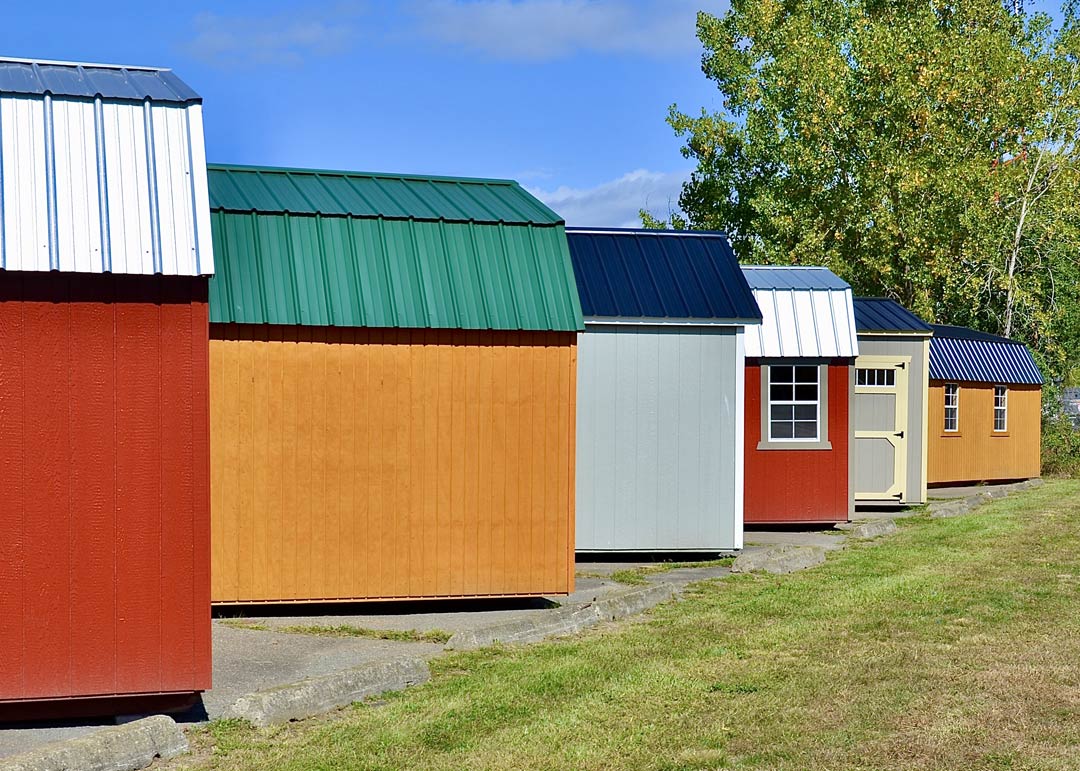 The short answer, no! 
So many times I hear people say, "The market is too saturated!" The truth is, competition is great. We always say, "A rising tide lifts all boats," and it is so true in the shed industry. Some companies focus mainly on storage, while others focus on tiny homes, garages, and even animal shelters. Do you want a loft in your building? Would you rather a particular color, maybe one that matches your house? In any case, there is a Portable Building Manufacturer out there to meet each and everyone of your specific needs.
Certain areas that can make shed dealers / manufacturers stand out are: 
Customer Service
Marketing of their products
Adding Value
Great customer service covers a multitude of sins. Always remember the Golden Rule, "treat others the way you want to be treated." If the dealer is making an honest effort to help identify your needs, they are providing you with great customer service. Only you know what needs you have and what type of building can fill them (literally and figuratively).
Standing out in a saturated market is one thing that you must do to survive. When a company does a good job of marketing their products, customers take notice. Whether it be good pictures, clever wording / descriptions, or even just listing their prices, something has to catch your attention long enough for you to hit the ever alluring "Buy Now" button. That's why ShedsforSale.com is so huge for the shed industry! It gives the dealer / manufacturer an opportunity to stand out and show you, the customer, what they have to offer.
How do companies add value to their customers? They have to FILL YOUR NEED! Find the need and fill it, is what we say. For us to be able to do so, you must know what needs you have when purchasing a building. Is it just clearly a lack of storage issue? Do you need an outdoor office space, pool house, or granny den? There are many different companies to choose from, with so many different options, styles and prices! That's where ShedsforSale.com comes in! You can narrow down your search criteria based on size, style, color, and even price! Whatever your need, there is a manufacturer out there that can help you. Even in this Saturated Market!
The first place you go
to buy a shed.