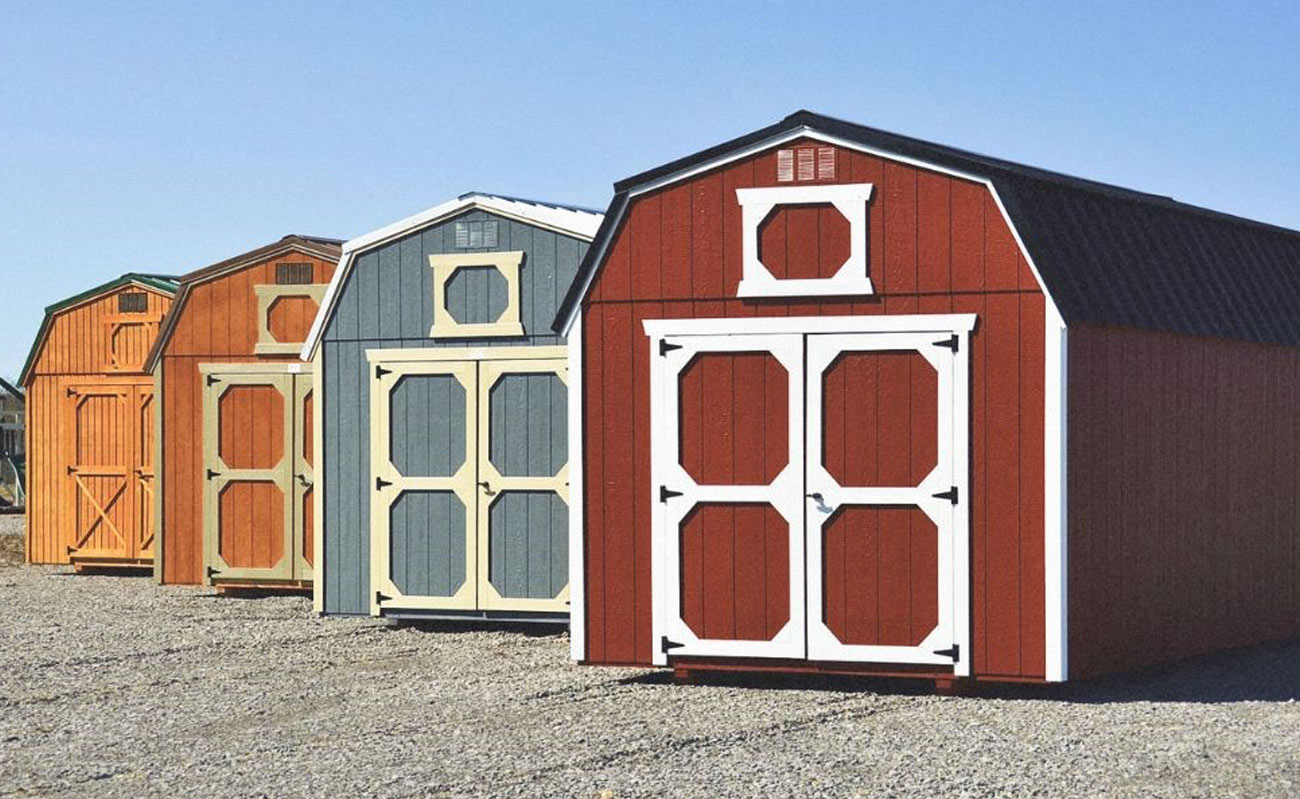 The Different Types of Multipurpose Storage Sheds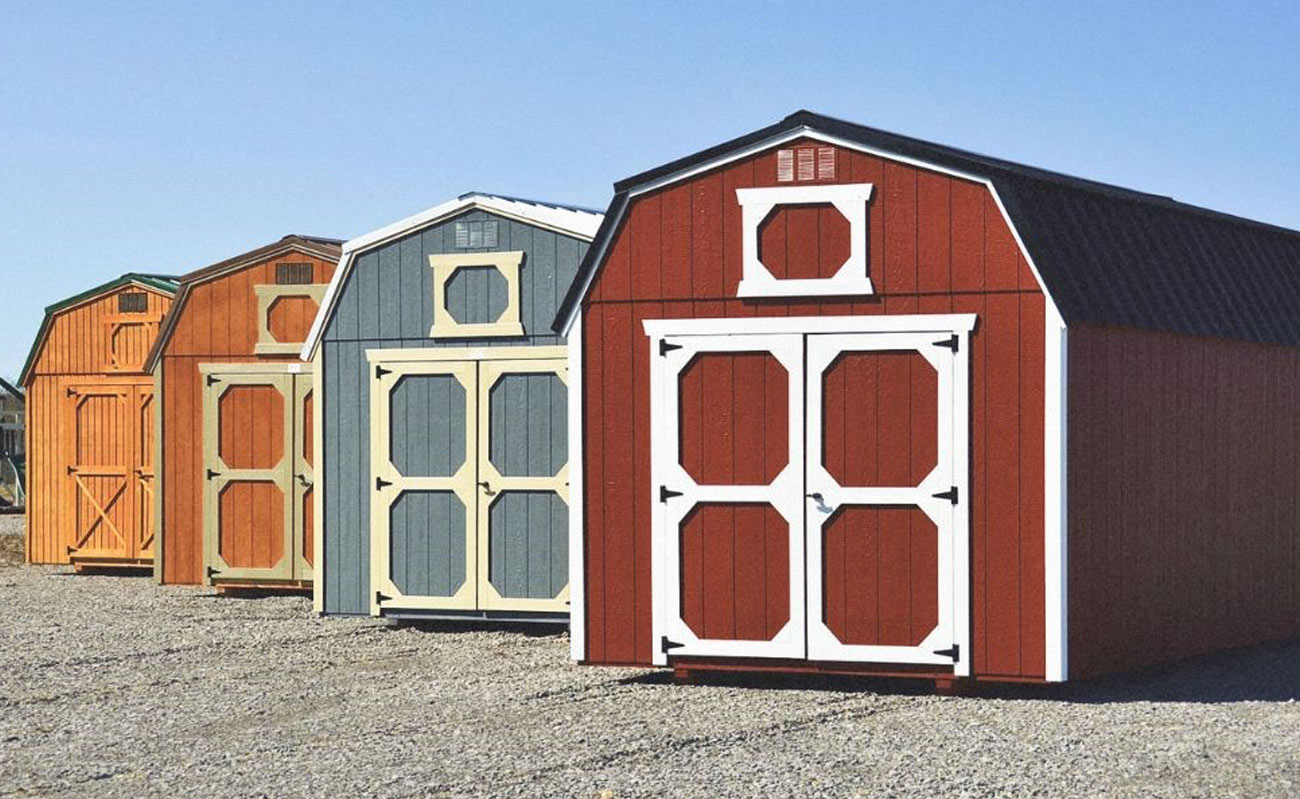 The Different Types of Multipurpose Storage Sheds
Author: ShedsForSale.com
Team
Posted: 10/18/2022
Storage sheds can be the solution to all your storage needs. They can also be a great way to add more living space. Storage sheds can be more than a space to hang your garden tools and equipment. You can transform your shed into an art studio, garage, pool house, and more!
There are a various outdoor shed styles and materials to consider, such as wooden sheds, vinyl sheds, or saltbox sheds. It's important to weigh your options before installing your outdoor shed. Examine your yard space to understand how big or small your shed needs to be.
You should also consider your shed's purpose—what are you using it for? Consider thinking about your lifestyle and if you will have time to clean your shed. Planning out the purpose of the shed will help make the process of picking a shed easier.
Here at ShedsforSale.com, we make searching for your dream shed easier. With our informal blogs and easy search, you will find your shed in no time. This article will discuss the different types of multipurpose storage sheds and how you can benefit from them depending on your lifestyle and needs.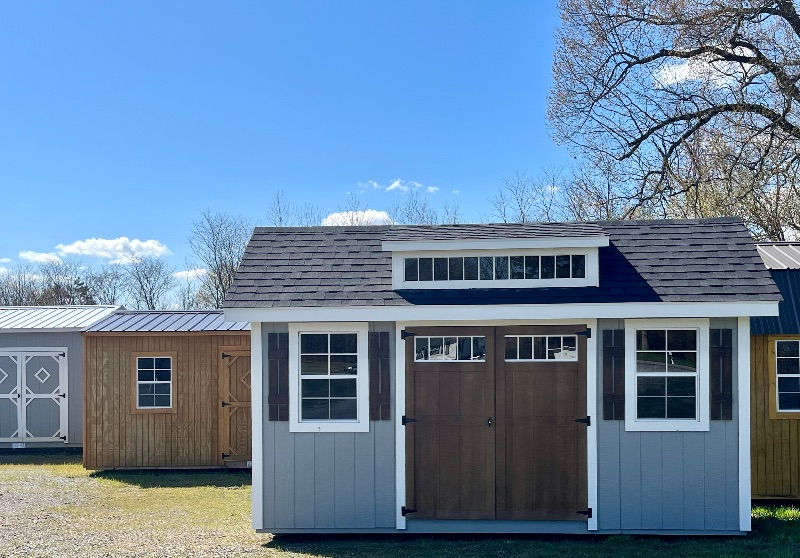 Gambrel Shed
When choosing a shed, you want to select one that has the right style and can be a great service for you and your items. Gambrel sheds add charm to your backyard while housing your tools and equipment. Gambrel-style sheds are very popular because they offer a lot of head space due to their roof design.
Depending on the size of your gambrel shed, you can turn the extra headspace into a loft or attic! You can use the headspace as additional storage space, too. This shed is perfect for those looking for a workshop shed or looking to store their bike during the off-season. You will have plenty of room without feeling too cramped.
Amish-Built Shed
When researching sheds, you may come across an Amish-built shed. Amish-built sheds are known for their great craftsmanship and high-quality material. These sheds are known to last longer—about 30 years or more. Since their sheds are built with high-quality materials, they can protect your items from rain, sleet, and snow. However, buying directly from them can be a little pricey. You should consider purchasing an Amish-built shed if you want to invest in keeping your expensive assets protected.
The best thing about Amish-built sheds is that you can customize them to your liking, adding any custom built-ins or shelving needed to store your items. This is perfect for people who house small farm animals or an indoor garden. Add character to your yard by looking into Amish-built sheds.
Gable Shed
Gable sheds are the most common style of shed you can buy. They're taking the market by storm, and there are plenty of styles to choose from because they're so versatile. Homeowners choose gable-style sheds because they have an attractive roof. This style shed is a classic shape that will add character and flair to any property, whether your home is mid-century modern or Victorian.
These sheds are popular with homeowners looking for a space to store their garden equipment and pots or for those who want to keep holiday decorations. Gabel sheds come in various styles and sizes that complement your backyard space.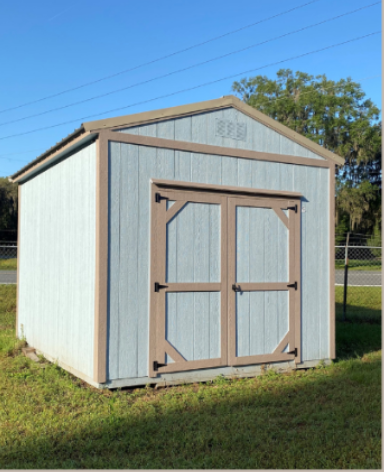 Saltbox Shed
If you want a miniature version of your home, a saltbox shed is your best option. Due to its unique shape, it will look great big or small, making it one of the best home choices. Many people love saltbox sheds because they can be transformed into a playhouse for their children or an art studio.
Saltbox sheds are also perfect for gardening tools, potting supplies, or pool cleaning supplies. The taller roofline makes it easy to transform into an outdoor bar for you and your guests. This classic New England design is functional and attractive, adding an eclectic flair to your property.
Wood Storage Shed
Wooden storage sheds are one of the most popular types, and they live up to the hype. Wooden sheds look great and are the best choice if you're using your shed as an office or playhouse. Although they're eye-catching, wooden sheds blend with your backyard's nature better than metal or vinyl sheds.
You can easily upgrade or customize wooden sheds to your needs. However, having a wooden shed requires extra care and attention to prevent damage and mold issues. When you receive your wooden shed, your shed must paint or stain it regularly to protect it against termites and pests. Wood sheds are not the greatest for areas with heavy rain or snow because the moisture will weaken the structure and possibly cause damage.
Metal Storage Shed
Metal sheds can be made from iron, aluminum, or steel. This style shed is very durable and long-lasting. These sheds are insect-proof and fire-proof and can stand against many weather conditions. They eliminate the possibility of moss, mildew, and mold growth. Metal sheds are great for storing expensive equipment or bikes because they're harder to break into, giving you and your family extra security.
However, aluminum sheds are known to dent easily from falling tree limbs or even the occasional soccer ball. So, if you have an aluminum shed, we recommend placing it far away from trees and the children's play area. Steel sheds are great for those who live in areas prone to tornados or hurricanes since they stand high winds.
Vinyl Storage Shed
If you're on a tight budget, vinyl storage sheds are your best option. Vinyl sheds are best for those who don't want to worry about upkeeping a shed—however, the price increases when you use high-quality materials. No matter the quality, these sheds will never rot or have a high risk of insect damage. Humidity and excess moisture won't affect the plastic shed or influence moss growth.
While vinyl sheds are affordable and require less maintenance, they're not as alluring as their counterparts, but they will give your items a secure space.
Finding the perfect shed for you and your items requires extensive research. We hope our article explains how the different types of multipurpose storage sheds helped you narrow your search. Check out our large selection of pre-built sheds for sale on ShedsForSale.com! With our easy search engine, you can find your dream shed within 100 miles of your home. We will deliver it to you free of charge! Happy searching!
The first place you go
to buy a shed.