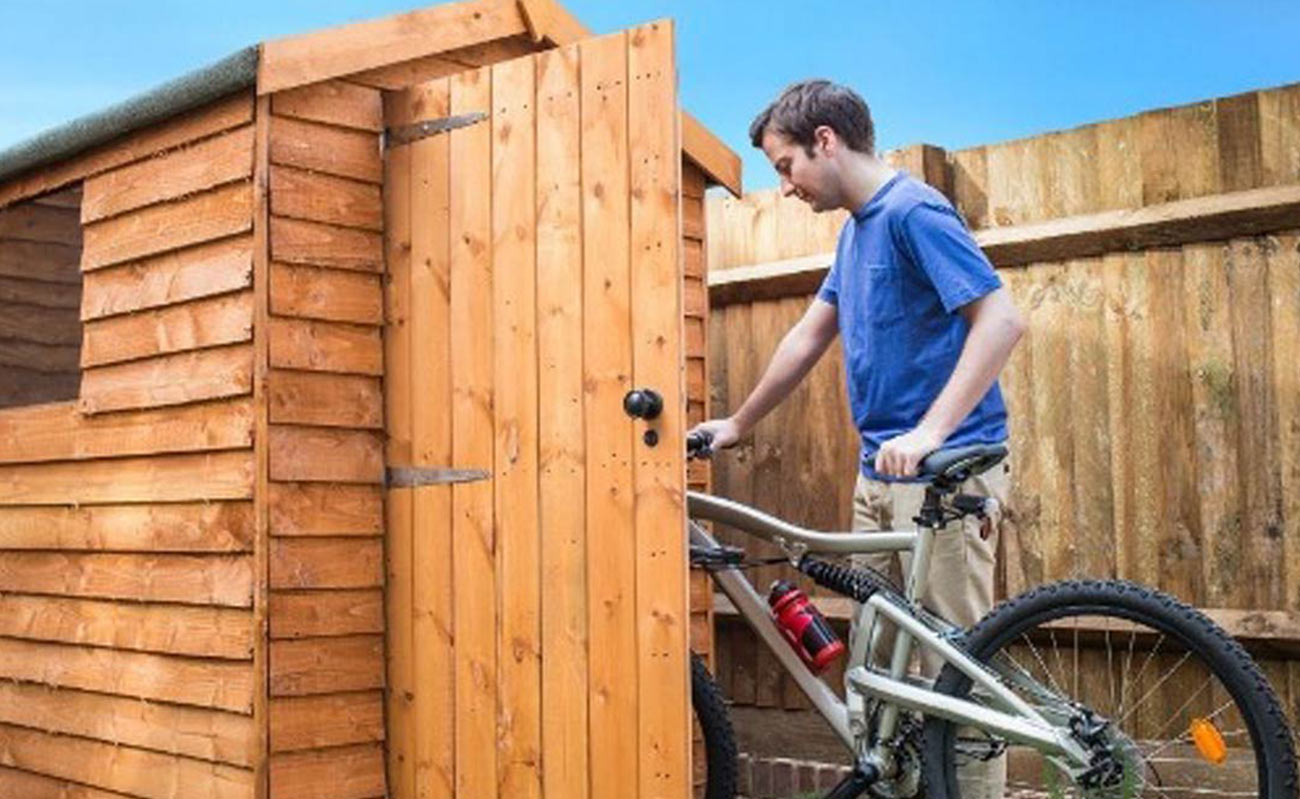 Tips for Creating a Practical Bike Storage Shed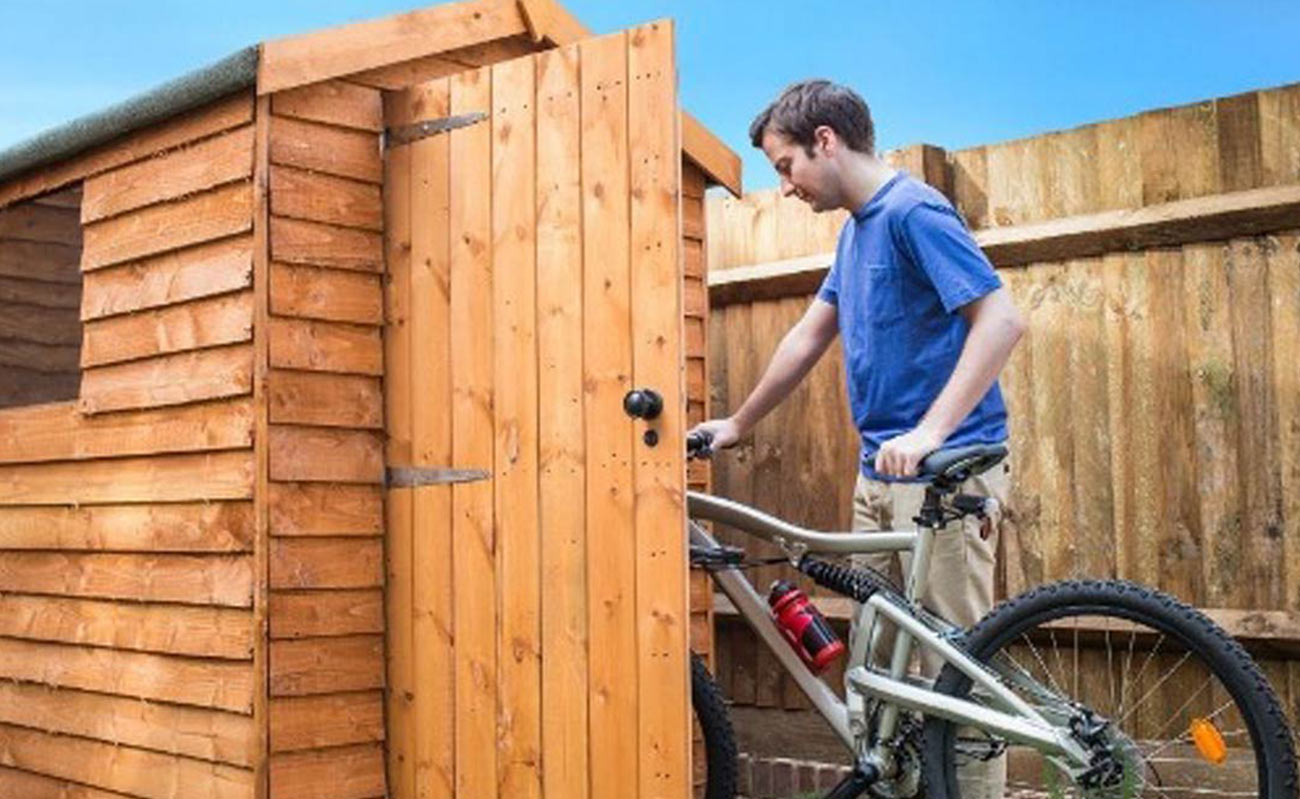 Tips for Creating a Practical Bike Storage Shed
Author: ShedsForSale.com Team
Posted: 04/17/2022
When it comes to bike storage, you have a variety of options at your disposal, from ceiling-mounted racks to vertical wall racks. However, if you're looking for a more permanent storage solution, consider installing a designated shed space. Here are a few tips for creating a practical bike storage shed at home.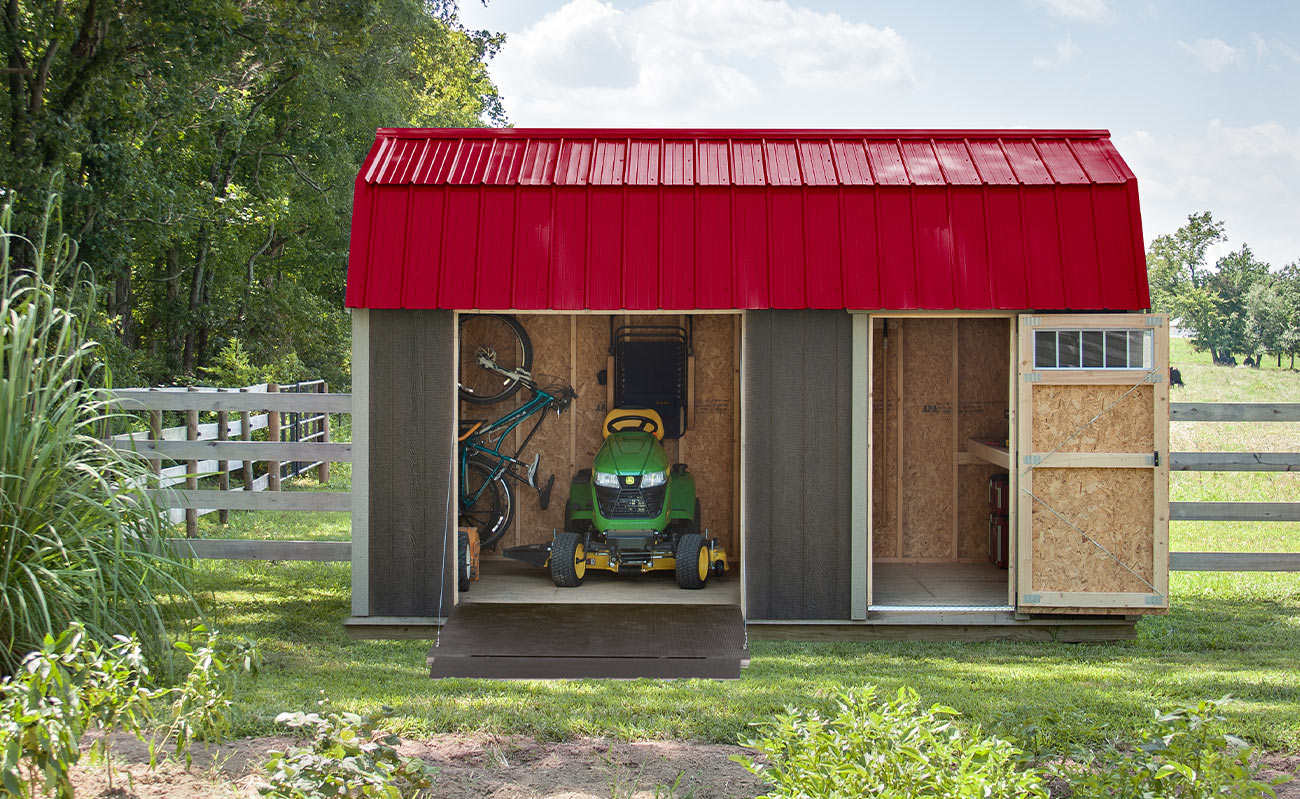 Choose the Right Shed
Think about your needs and wants for the ideal bike storage shed. How permanent or temporary do you want it to be? Which materials do you prefer? And of course, how large a shed do you need to store your bikes?
You don't have to build your shed from the ground up. ShedsForSale.com makes it easy to buy sheds online, with a plethora of options at your disposal. You'll know the size, materials, and dimensions before you even install it.
Pick a Location
Set up your shed in a place that's most convenient for you. For many cyclists, this is near the front door. However, if you haven't got space on the side of your yard for an entire shed, install the full-size storage shed in the backyard. Keep the most often-used bikes in a "bike cabinet" or smaller space closer to the front.
Arrange the Inside
Once you've got that structure set up, it's time to make wise use of the space inside. Don't just lean all those bikes up against the wall!
Measure how much space each bike needs, and install racks inside to keep them from toppling all over one another. If you install a small ramp behind the rack, you can stagger the storage of the bikes—tilt every other bike so the front wheel stands higher. This way, your handlebars won't clash against one another.
Think about your bike equipment, too. Helmets, pumps, and bike locks should be just as easy to access as the bikes themselves.
Beef Up Security
Depending on the neighborhood you live in and the value of your bikes, you may have unique security needs. Every cyclist should have at least one bike lock; some enthusiasts opt to lock each bike to the rack individually.
Once you have your bike storage shed set up, invest in a lock for the shed doors. Keep those doors closed when you're not using the shed. Bike security with a shed is like an onion: there are several layers. The idea is to make it as difficult as possible for a thief to make off with one of your prized bikes. Foil them at every opportunity!
If you're a cycling enthusiast with a prized collection of bikes, keep them secure in a designated shed space. The shed offers protection from the elements and an extra layer of security. Use these tips for creating a practical bike storage shed this summer and take tip-top care of your bikes.
The first place you go
to buy a shed.